WANG KEPING "ALL SMILES" AS FEATURED ON CAFA ART INFO
Wang Keping
19 May,2011
|
Press Clippings
Wang Keping—All Smiles
by SUE WANG on May 19, 2011 • 9:05 am
As a representative of Chinese avant-garde art—the "Star Painting Group", Wang Keping is a world-renowned sculptor. His first ever solo exhibition in Shanghai is displaying an unprecedented project, a mix of conceptual art, installations and sculpture.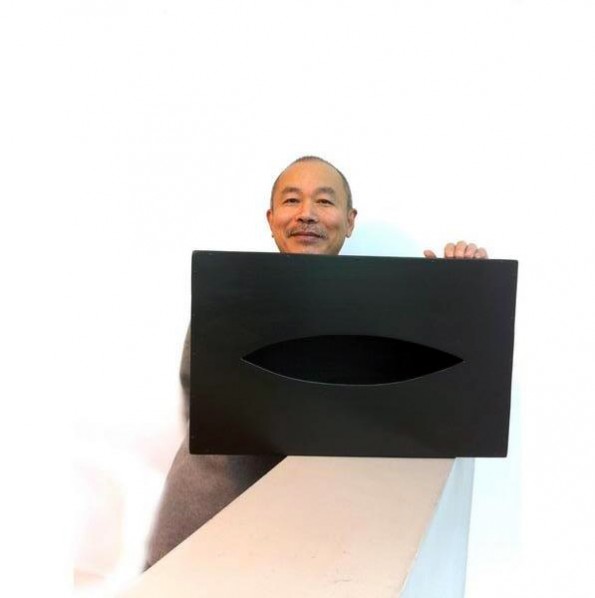 Wang Keping with His All Smiles
The All in Smile poem (笑口歌 in Chinese) is the inspiration for this site specific project for which Wang Keping has made 1, 000 sculptures that initially appear like bricks. Starting from a straightforward shape the artist becomes an architect and renews the exhibition space by building with the bricks walls and new spaces within the space. "The bricks can be piled up and form a wall, a stacked tower, laying them out and you can fill the ground, you can also use them as a chair or a table, a piggy bank or flowerpots on the balcony, etc." As art is a playful thing to Wang Keping the usage can be varied. Put the piece either internally or externally, they can be installed in parks like pieces of bricks or stones…there are infinite possibilities of architectural development. "It can be piled up into a small castle, a small Great Wall, a bastion of iron" shares the artist.
Just like Wang states "the brick-type tin box, looks like a mouth if put across while like an Elves' Chasm if put vertically." In addition to designing the installation, Wang Keping also likes to play some tricks with sculpting and concepts, which transforms a concise explanation into a naughty meaning.
This project is a complete cultural statement as well as a visual expression of poetry. Based on the classical poem— All in Smile, Wang Keping points out that art should be a creative burst combined with the all encompassing text, image and space.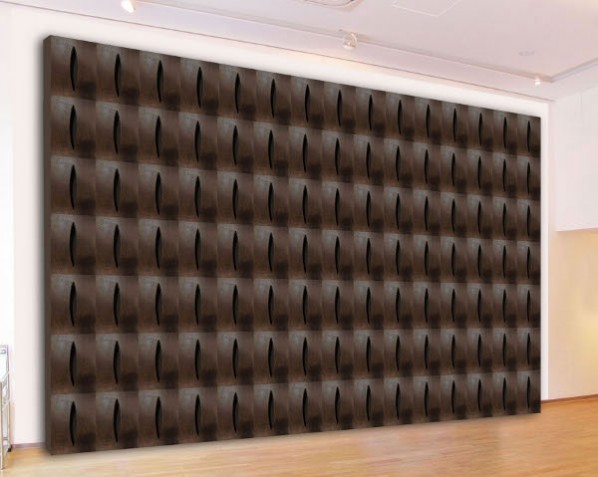 Work by Wang Keping at All Smiles
Wang Keping was born in 1949 in Beijing and in 1984 he moved to Paris to live and work. Together with artists Huang Rui, Ma Desheng, Ai Weiwei in 1979, they created China's first experimental art— "Star Painting Group." In all the Star Art Exhibitions held in Hong Kong, Taipei, Tokyo and the retrospective "Origin" held in Beijing's Today Art Museum in 2007, his works have played a crucial role. In addition, he has held solo exhibitions in many galleries around the world.
Wang Keping's wooden exhibits are unique, among which one Buddha-like statue resembling Chairman Mao during the late 1970s and early 1980s has shocked the art circle in Beijing. Living in Paris now, Wang Keping continues to create such sculptures with a juxtaposition of vivid inner emotions and remarkable rationality. Many of his portraits present a state in tears, entangled or a twisted shape; some without limbs, eyes or mouths; some displaying swollen genitals. In particular, he has a keen interest in exploring various ways of depicting women's bodies. He carves heavy thighs, huge breasts and well rounded buttocks, they look like a mixture of small statues from the prehistoric Ice Age and artists of the twentieth century such as in Constantin Brancusi's works.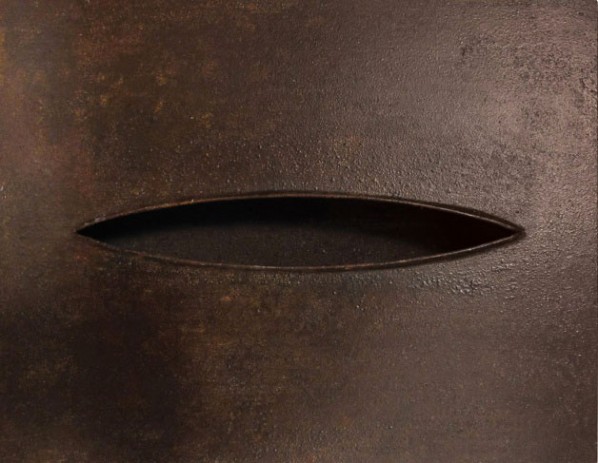 Work by Wang Keping at All Smiles 02
Description
Dates: May 19th— June 30th, 2011
Opening time: 6:00PM on May 19th, 2011(Thursday)
Gallery: 18 Gallery (Shanghai) (Shanghai, China)
Artist: Wang Keping
Organizer: 18 Gallery (Shanghai) (Shanghai, China)

View the Chinese version of this article here